October 3rd, 2018
Dr. E's new Motivational Book for Young Adults is now available at Amazon.com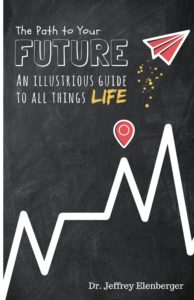 November 14th, 2017
I recently had a wonderful dinner with a young dental couple and her parents. Her father was visiting and upon finding out my profession (orthodontics) he couldn't resist asking me a question about his teeth. His dentist, recommended "Six Month Smiles" treatment telling him it was just as good, faster and cheaper than treatment by an Orthodontist. He asked me to look at his teeth and give him my opinion. Upon review of his teeth and bite and without getting too technical, his teeth were indeed crooked, however the teeth revealed to me, his real problem was a skeletal mismatch of his upper and lower jaws. If you start to straighten his teeth you would in effect "spill the Apple Cart" and tooth straightening would make his bite worse and may lead to further problems and possible surgical treatment.
We are trained as Orthodontists to treat the whole patient and not just straighten the teeth. We also fix the bite, function, health and longevity of the oral cavity.  We might even recommend no treatment, which sometimes is the best advice.
"Six Month Smiles "short term orthodontic treatment is merely braces on the front teeth. There is nothing special or different or faster about their technique or braces in my mind. Depending on the patient, it usually takes me six months to straighten the front teeth as well, and sometimes this might be all that is needed, if everything else fits well. But, what about the rest of the mouth? Like I mentioned in the story about my friend's father. What if you just don't know??
The cost of such "Six Month Smiles" treatment is also about 70% of my full case fee, where I fix the bite and straighten the teeth in approximately 12-24 months.  Now what do you think is more expensive? Getting only the front of your car painted at 70% or getting your whole car painted for 100% of the fee?
Orthodontists only do Orthodontics. I don't do crowns, fillings, cleanings or root canals. I leave that up to the Dentist. Orthodontists attend 2-3 years of Specialty Training after Dental School. All Orthodontists are Dentists but not all Dentists are Orthodontists.  I love my Physician but he likely won't be operating on my Heart. You get the picture?
November 4th, 2017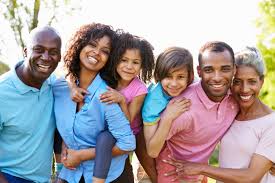 We often say at Elenberger Orthodontics "We don't do braces We build confident leaders".
Our mission is to positively impact the lives of our patients while giving them a confident smile. We are on this Journey together. We also adhere to the slogan "people don't care how much you know until they know how much you care". A lot of offices might say this, but we have almost 25 years of building confident smiles and more importantly building lasting relationships and trust in our community.
We have treated thousands and thousands of patients since opening our first office on Rocklin Road in 1993. The memories run deep. It is always a treat when former patients and/or parents stop by, to just say Hi. Some we finished their treatment last month and some we finished many, many years ago! What a great compliment to see them again as they committed their trust in what we do and the life changing service we provide.
The value of a smile will never be underestimated, it will make you a new friend or friends, it will light up a room or a community, a smile will introduce you to your future spouse or husband, or warm the heart of an elderly person or a friend who is having a bad day. It matters!!!!
A smile can truly build confidence and leadership. We have numerous examples of patients that became confident enough to enter a spelling bee, run for class president, ask a girl or boy for a date to the dance, or enter to be named Homecoming King or Queen (one year both of our patients won this honor at the same high school). It's a game changer in Life!! We see it all the time.
Elenberger Orthodontics has always been involved in helping others and some of our very special moments have been in providing care to those that could not otherwise afford it. Giving to those families, always creates "feel good" experiences for those families and our team at Elenberger Ortho. We have found that the act of giving actually gave more back to us, time and time again.
Be on the lookout as the Elenberger Ortho team becomes involved with an organization called Smiles Change Lives®. They have been helping families acquire much needed dental and orthodontic services since 1997. We are proud to serve!!!!